FOLDABLE MINI SUITCASE 4-AXIS RC DRONE WITH 2.4G WIFI HD CAMERA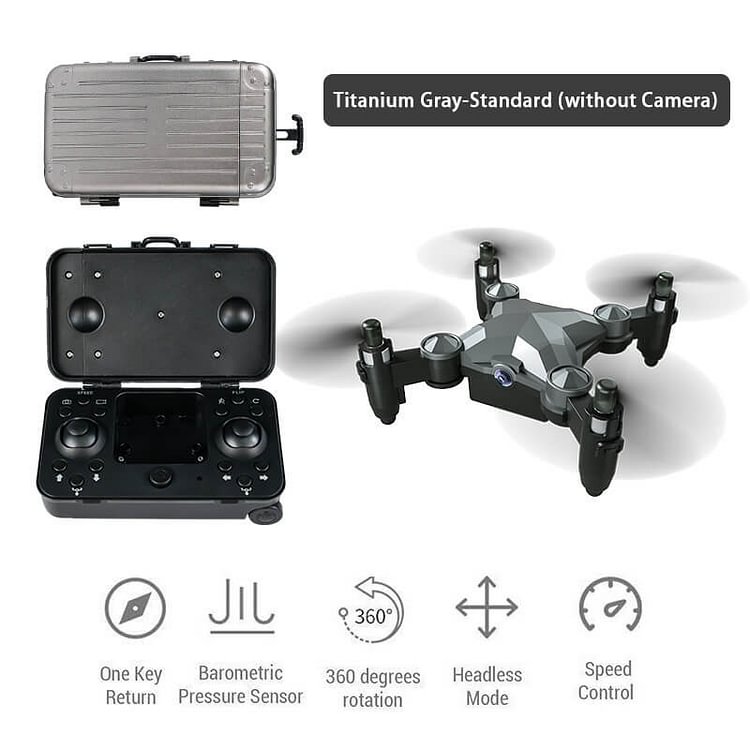 FOLDABLE MINI SUITCASE 4-AXIS RC DRONE WITH 2.4G WIFI HD CAMERA
TAKE TO THE SKIES AND CAPTURE THE WORLD IN OUR LATEST MINI DRONE
Searching for a mini drone with a HD camera? Looking for the best drone that can provide hours of fun but at low cost?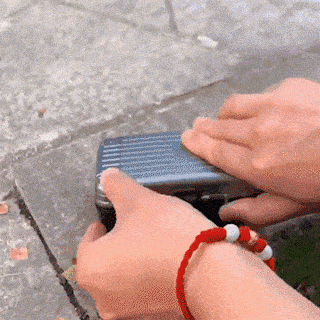 You want a drone with the latest camera that can do all the cool tricks, light up at night and includes photography features.
Introducing the Foldable Mini Suitcase Drone. It is the best drone with a HD camera in the budget category.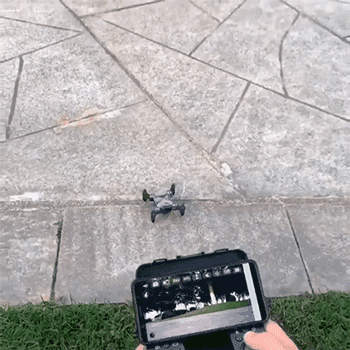 The latest in mini-drone technology. Small yet powerful allowing you to create your own flight line, return at the touch of a button, stabalize altitude with the barometric pressure sensor, all from the touch of a button on your smartphone. Our mini-drone can do outstanding 360-degree flips and take aerobatic flights thanks to its headless mode.
Perfectly safe for use by kids.
Includes a portable carry suitcase for easy transport with built in controls which you can use with or without a smartphone attached. The suitcase drone is the perfect size to fit in your pocket and take anywhere!
SPECIFICATIONS:

INCLUDED IN PACKAGE:
Why Dealmebest?
100% SATISFACTION GUARANTEE   
SECURE CHECKOUT   
LOWEST PRICES AROUND   
30 DAY MONEY BACK GUARANTEE